Archived - New Support for Tourism and Hospitality
Providing new supports for Canada's hardest hit sectors.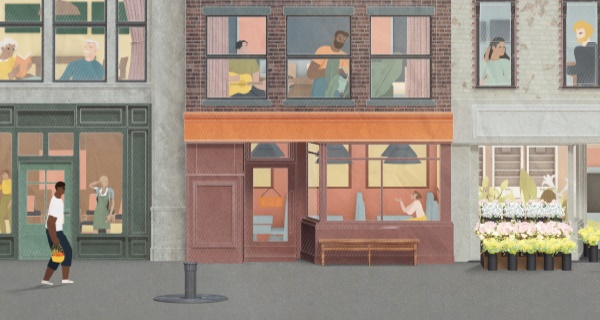 Approximately 750,000 workers depend on tourism and the sector creates 2 per cent of Canada's gross domestic product (GDP). Small and medium sized firms dominate the tourism sector and it employs a higher proportion of youth, women and Indigenous Peoples compared to their share of the workforce.
Pandemic restrictions have taken a toll on Canada's tourism industry — on jobs, businesses and communities — and it is expected that the uncertainty will persist into 2021. To date, approximately $9.7 billion is estimated to have flowed to businesses in these sectors through the Canada Emergency Wage Subsidy, Canada Emergency Business Account and the Canada Emergency Commercial Rent Assistance program.
New Support for Highly Affected Sectors
As outlined in the Speech from the Throne, some businesses, particularly those in highly-affected sectors like tourism and hospitality, have struggled to access sufficient financing. The government proposes to work with financial institutions in the near term to offer loans on more generous terms to the hardest hit businesses, to help ensure they remain viable and in place to drive future economic growth.
Proposed Investment
The government will work with financial institutions in the near term to create the Highly Affected Sectors Credit Availability Program (HASCAP) – a new program for the hardest hit businesses, including those in sectors like tourism and hospitality, hotels, arts and entertainment. This stream would offer 100 per cent government-guaranteed financing for heavily impacted businesses, and provide low-interest loans of up to $1 million over extended terms, up to ten years. Rates will be lower than those offered in Business Credit Availability Program (BCAP) and beneath typical market rates for hard hit sectors.
Regional Relief and Recovery Fund
The Regional Relief and Recovery Fund (RRRF), operated through Regional Development Agencies, has been a key support for businesses in the tourism sector. The additional $500 million proposed for the RRRF through the Fall Economic Statement would bring total funding to over $2.0 billion in this fund. To date, the RRRF has provided $202 million in support to 2,830 tourism-related businesses.
Proposed Investment
Recognizing the importance of the Regional Relief and Recovery Fund in supporting local tourism businesses, the government is proposing a top-up of up to $500 million, on a cash basis, to Regional Development Agencies and the Community Futures Network of Canada, bringing total funding to over $2.0 billion in this fund. The government will earmark a minimum of 25 per cent of all the Fund's resources to support local tourism businesses, representing $500 million in program support through June 2021. This is in addition to the new Highly Affected Sectors Credit Availability Program.
Supporting Workers in the Live Events and Arts Sectors
Cultural and recreation industries, which employ hundreds of thousands of Canadians, have been particularly hard hit by the pandemic, being among the first to shut down and likely among the last to return to regular activities.
Proposed Investments
$181.5 million in 2021-22 to the Department of Canadian Heritage and the Canada Council for the Arts to support the planning and presentation of COVID-19-safe events and the arts — including both live and digital — and to provide work opportunities in these sectors. This includes a one-year renewal of funding provided in Budget 2019 for the Building Communities through Arts and Heritage program, the Canada Arts Presentation Fund and the Canada Music Fund.

Additional COVID-19 relief to local television and radio stations by supporting the waiving of broadcasting Part II licence fees in 2020-21, which are collected annually by the Canadian Radio-television and Telecommunications Commission. Waiving these fees will provide up to $50 million in relief to these companies, helping them to stay afloat and maintain their broadcasting offerings to Canadians.
The government understands that certain major live events and festivals will require unique support. The government will work with industry to prevent the closure of unique and irreplaceable flagship events and festivals across Canada, and to ensure the survival of key, globally-recognized assets in this sector.
To address the impact of COVID-19 on film and television productions across the country, the government announced a $50 million Short-Term Compensation Fund in September 2020. This initiative is compensating for the lack of insurance coverage for COVID-19–related filming interruptions and production shutdowns.
Continuing Support for Businesses
To see people through this crisis, the government has introduced a broad set of federal government measures for businesses of all sizes across all sectors. Programs like the Canada Emergency Wage Subsidy have helped protect over 3.9 million jobs, while the Canada Emergency Business Account has helped over 790,000 small businesses and not-for-profits weather this storm. The new Canada Emergency Rent Subsidy will help affected businesses pay their rent and mortgage interest, and Lockdown Support will make sure that eligible businesses that have to significantly restrict their activities as a result of a public health order get extra support to cover their eligible expenses.
Proposed Investments
The government is proposing to increase the maximum wage subsidy rate to 75 per cent for the period beginning December 20, 2020 and to extend this rate until March 13, 2021.

To provide greater certainty to businesses and other organizations, the government is proposing to extend the current subsidy rates of the Canada Emergency Rent Subsidy for an additional three periods. This means a base subsidy rate of up to 65 per cent will be available on eligible expenses until March 13, 2021. With the 25 per cent Lockdown Support also being extended, businesses may be eligible for a subsidy of up to 90 per cent of their eligible expenses.

The CEBA program will soon be expanded, allowing qualifying businesses to access an additional interest-free $20,000 loan, in situations where there is need. Half of this additional amount, up to $10,000, would be forgivable if the loan is repaid by December 31, 2022.

The deadline to apply for a CEBA loan has been extended to March 31, 2021.
More Information
Report a problem on this page
Date modified: